World News
01/03/2021
Natural recolonization of large carnivores in Europe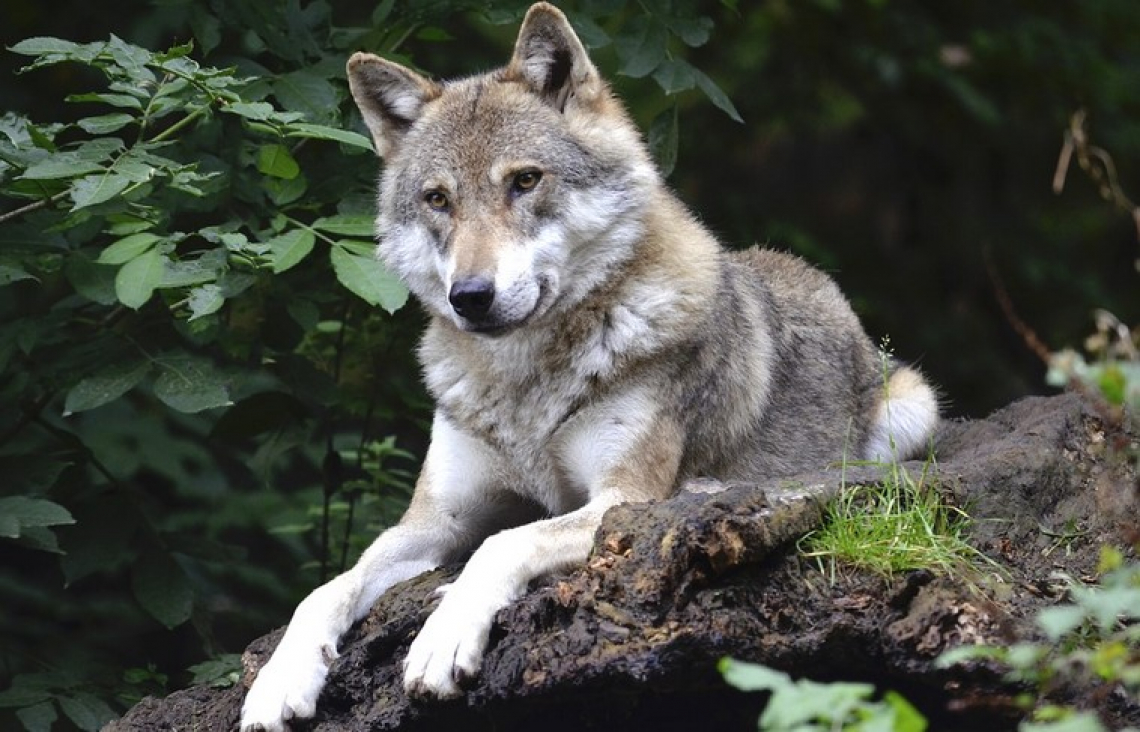 Despite the different historical patterns in the expansion and re-establishment of wolves, lynx and brown bears, some common factors have been proposed to positively affect large carnivore recovery in Europe, including agricultural abandonment and forest encroachment, exodus of human population from rural to urban areas, and decrease in direct persecution
di C. S.
---
Health & Gastronomy
29/02/2016
Advanced biofuels set to play key role in developing countries
Advanced biofuels made from non-food biomass, also known second-generation biofuels, have become a commercial reality, according the report Second-Generation Biofuel Markets: State of Play, Trade and Developing Country Perspectives
di S. C.
Health & Gastronomy
29/02/2016
Agribusiness rules lag in agriculture dependent countries
The report finds that urbanized countries have on average smarter regulations in the topic areas measured by the report than countries where agriculture accounts for a larger role. Of the 40 countries surveyed, the urbanized economies of Colombia, Denmark, Greece, Poland and Spain perform above average on the measured areas
di S. C.
---
Science News
29/02/2016
Better water management could halve the global food gap
Improved agricultural water management could halve the global food gap by 2050 and buffer some of the harmful climate change effects on crop yields. Investing in crop water management could substantially reduce hunger while at the same time making up for population growth
di S. C.
---
Health & Gastronomy
29/02/2016
The genetic switch regulates satiety and body weight
New mechanism that regulates the effect of the satiety hormone leptin. The study identified the enzyme HDAC5 as key factor in our control of body weight and food intake and potential target against the Yoyo dieting effect
di S. C.
Olive & Oil
29/02/2016
The phenolic compounds of extra virgin olive oils during storage
Olive variety, maturity stage and extraction system influenced phenolic content. During storage, total phenolic compounds reduction did not exceed 31%. Initial phenolic content was the main factor correlated to their degradation rate
di R. T.
---
Health & Gastronomy
29/02/2016
More bulk than packaged olive oil for US consumers
Over the last two decades, US imports of olive oil and olive pomace oil have increased almost two and a half times, rising from 125 000 t in 1993/94 to 311 000 t in 2014/15
di S. C.
Science News
29/02/2016
Pollinators vital to our food supply under threat
Between US$235 billion and US$577 billion worth of annual global food production relies on direct contributions by pollinators. 16 per cent of vertebrate pollinators are threatened with global extinction
di S. C.
Health & Gastronomy
29/02/2016
Higher dietary fiber intake in young women may reduce breast cancer risk
Breast cancer risk was 12%-19% lower among women who ate more dietary fiber in early adulthood. High intake of fiber during adolescence was also associated with 16% lower risk of overall breast cancer and 24% lower risk of breast cancer before menopause
di S. C.
---
World News
29/02/2016
Europe will import more duty-free olive oil to help Tunisia
To help strengthen Tunisia's economy, hit not least by 2015 terrorist attacks, European Parliament backed emergency plans to allow an additional 70,000 tonnes of its virgin olive oil to be imported duty free in the EU, in 2016/17
di S. C.
World News
29/02/2016
California wine exports set record in 2015
U.S. wine exports, 90% from California, reached $1.61 billion in winery revenues in 2015, an all-time record and a 7.6% increase from 2014. Volume was up 4.1% from the previous year to 461 million liters or 51.2 million cases.
di S. C.
World News
29/02/2016
Australian Government against Italian canned tomatoes
The Turnbull Government announced it was going to impose tariffs on two brands of imported Italian canned tomatoe.  Industry Minister Christopher Pyne declared a "win for Australian tomato growers and producers"
di S. C.
---